CIC is a Company of proven professionals, caring and conscientious people. Our roots go back to 1982 and have steadily evolved to serving the insurance needs of more than 1,000 individuals, families and businesses. 
The Director, Mr. Ahmed Raza Aslam, is an established business entrepreneur in Kenya who has interests in Insurance, Financial services, Real estate, Information technology and General trading in commodities. He has a wealth of experience in business management and investments of over 25 years.
He is a seasoned finance professional and business entrepreneur with over 20 years of experience spanning across finance, audit, insurance and taxation. He runs his audit and consultancy company. His experience has seen him involved in financial advisory, business valuations, formulating growth strategy in various industries, tax planning. He is a holder of bachelor of commerce from india and a member of certified public accountant of kenya (cpa-kenya). He currently sit on the board of few leading companies which includes micro finance and construction.
Margaret is a well-established experienced successful business entrepreneur in kenya with interests in various sectors including real estate business, agriculture and financial services. She been on the board since 2018 and brings a wealth of experience
Anna has over 20 years of relevant experience drawn from the insurance industry, having worked in major insurance companies in the country-jubilee insurance, madison insurance, kenyan alliance and currently in corporate insurance company limited as the chief operations officer. She has immense exposure, diversity and strong cross function competencies in managing growth, providing strategic direction, managing operations and business planning with a firm record in excellent turnaround results. She holds an mba (strategic management)- university of nairobi and bachelor of commerce (insurance option)-university of nairobi. She is an associate of chartered insurance institute of london (acii) and an associate of insurance institute of kenya (aiik). She has undergone major training programmes related to corporate governance, leadership, management, and customer service among others.
AGM (Technical & Operations)
Mercy Is A Highly Reliable Professional With Over 20 Years' Insurance Experience In Underwriting, Claims And Business Development. She Is An Associate Member Of The Chartered Insurance Institute (Acii) And The Insurance Institute Of Kenya (Iik). She Holds A Bachelor Of Commerce Degree (Insurance Option) And Masters In Business Administration In Strategic Management. She Joined Corporate Insurance Company In March 2019 And Is Currently The Agm Technical & Operations.
Geoffrey is a Bachelor of Computer Science and Information Systems Graduate from Multimedia University. He has been in the Insurance Industry for over 9 years and currently pursuing MSc Information Technology Management at the University of Nairobi. Holder various ICT certifications with major interests on information security and management. Member of computer society of Kenya, licentiate member of managing information systems(LIMIS).
Sammy holds a bachelor's degree in business administration and management. He is an associate of the chartered insurance institute (acii- uk) with over 10 years' experience in the insurance industry-reinsurance field. Currently pursuing mba.
Justice holds a bachelor's degree in actuarial science, swiss re academy insurance professional papers, insurance law from chartered insurance institute of london (cii) and a record performance in aiik insurance papers. He has a wealth of experience in the insurance industry spanning over 4 years with a passion and expertise in enterprise risk management (erm).
Legal & Compliance Officer
Tiberius holds a bachelor's degree in law from the university of nairobi, a diploma in law from the kenya school of law. He is an advocate of the high court of kenya and a commissioner of oaths, who has worked in both private practice and as in- house counsel. He has served in the insurance industry for over a decade in various positions specializing in anti- money laundering (aml), combating financing of terrorism (cft), regulatory compliance and corporate governance.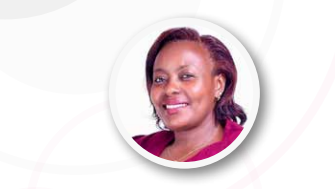 Zainabu holds a bachelors' degree in procurement, diploma in purchasing & supplies and diploma in business administration from kenya institute of management. She has over 20 years' experience in the insurance industry specializing in business development and customer service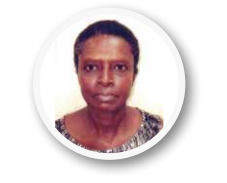 Mary is a highly reliable professional with over 20 years' insurance experience in finance & accounting. She is a qualified member of icpak, cpa(k), a member of kim with diploma in business management plus other leadership & strategic certificates. She has been with corporate as from the year 1986 and has grown both in her profession and with the company.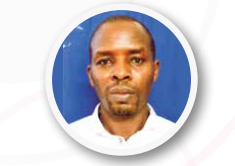 Business Development Manager
Eric is a holder of bachelor of science degree (horticulture) from egerton university and masters in business administration (strategic management) from catholic university of eastern africa with over 10 years' insurance experience in general insurance business development. He is currently undertaking diploma studies at insurance institute of kenya (iik) and has certificate award in practical sales skills; institute of commercial management (icm). He has previously worked at the jubilee insurance, the kenyan alliance insurance as a business development officer and senior business development officer respectively. He joined corporate insurance company in march 2022 as the business development manager.